AllianceCorp GSA Schedules & BPAs
GSA Schedules are contracts that federal agencies may leverage for the purchase of commercial products and services. These pre-competed, on demand Multiple Award Schedules are meant to increase the productivity and capacity of acquisition resources and provide quick and easy access to the right contractors, allowing federal government ordering activities to more efficiently complete the procurement process.
Get the full advantage of purchasing from AllianceCorp's GSA Schedules:
Quick response and efficient ordering processing
Schedule published prices have already been determined fair and reasonable by GSA
Discounts available on large orders and long-term assignments
AllianceCorp certified as a Small Business by the U.S. Small Business Administration and under the System for Award Management (SAM)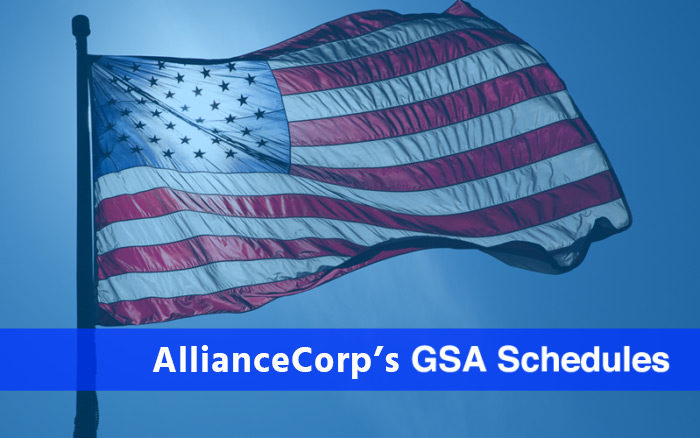 In 2007, AllianceCorp received recognition from the General Services Administration – National Capitol Region (GSA-NCR) as "Successful Small Business 2007". This recognition was the only one issued by GSA-NCR for that year.

Contract No. GS-00F-202CA
Professional Services Schedule (PSS)
AllianceCorp offers services under the following Special Item Numbers (SIN):
SIN C874-1 — Integrated Consulting Services
SIN C874-4 — Instructor-Led Training, Web Based Training and Education Courses, Course Development and Test Administration
SIN C874-6 — Acquisition Management Support
SIN C874-7 — Integrated Business Program Support Services
SIN C520-11 — Accounting
SIN C520-12 — Budgeting
SIN C520-13 — Complementary Financial Management Services

Contract No. GS-02F-0098S
Human Resources & EEO Services Services (HR 738x)
AllianceCorp offers services under the following Special Item Numbers (SIN):
SIN 595-21 — Human Resources Services
SIN 595-25 — EEO Services
SIN 595-27 — Pre-Employment Background Investigations

Contract No. GS-35F-0909P
General Purpose Commercial Information Technology Equipment Software & Services (IT)
AllianceCorp offers services under the following Special Item Numbers (SIN):
SIN 132-51 Information Technology Professional Services
Blanket Purchase Agreements (BPAs) with Federal Government Agencies
AllianceCorp has established BPAs under FAR 8.405-3 with several federal government agencies under its GSA Schedules to simplify the filling of recurring needs for supplies and services, while leveraging ordering activities' buying power by taking advantage of quantity discounts, saving administrative time, and reducing paperwork.
AllianceCorp's Business Opportunity Center
Government Purchase Cards Accepted



VISA — American Express — MasterCard
Please call 301-294-9290, Ext. 22 for details.